Prime Minister, Dion Ngute has appreciated the ingenuity of Cameroonian businesses and has called for more determination so as to enhance the Cameroonian market.
The Head of Government was speaking on Wednesday, February 20, 2019 at the end of an inspection tour of the exhibition ground at the seventh International Fair for Small and Medium Size Enterprises and Partnership, holding at the Yaoundé Conference Centre. It was a marathon tour by the Prime Minister who braved the scorching heat of the sun and trekked almost two kilometres in more than three hours.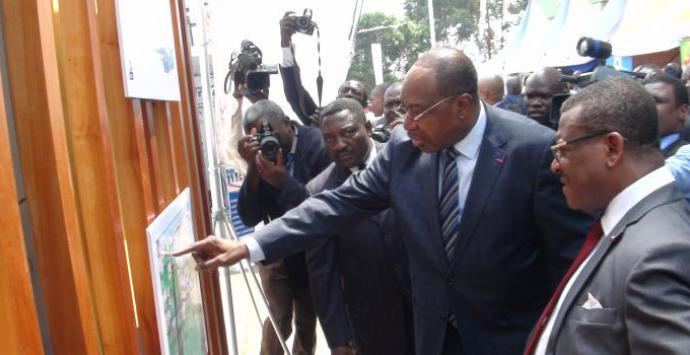 The tour which started at 10 am. took the Head of Government through institutional services, parastatals, Small and Medium Size enterprises, foreign business exhibits in all sectors of the economy.
Special attention was given to priority sectors earmarked in the emergence program given that achieving growth calls for substantial increase and improvement in their performance.
From the agro-industrial sector, passing through information and communication technology, public utility companies, infra-structure, industrialization, consultancy to security, the Prime Minister was amazed at the level of innovation.
The quality of the business persons and the level exchanges and interest could also be commended.
The Head of Government however stated that there ia always room for improvement.
The guided tour comes midway in the ten-day event.