The Prime Minister, Head of Government, Dion Ngute in the early hours of the morning on Friday, September 13, 2019 held long talks with the Governors of the South west andf North West Regions. Also present in these discussions were some defence and security officials.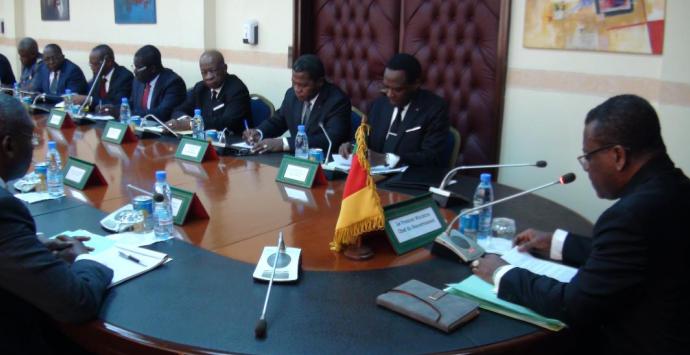 The safety of persons and property in the two troubled regions as mentioned in the speech of the Head of State is of utmost importance.
On day two of the ongoing consultations, the Prime Minister invited high ranking personalities of the state in charge of Defence, security and territorial administration to take the pulse of the region and start the activities preparing the ground for the organisation of the national dialogue.
Apreciating the President's offer of dialogue the Governor of the North West region said he was anxious to return to his fief and begin the preliminary consultations as prescribed by the Prime Minister, Head of Government.
It was the same welcome relief for the Governor of the South West Region.  According to Okalia Bilai, the people in the grass roots,business persons, petit traders, workers of the State's second employer, the CDC, PAMOL and the political class are hopeful that after the dialogue, situations will come back to normal, for the socio economic and cultural benefit of all.
Governor Okalia Bilai went on to point out that the South West region is a very important economic and touristic hub of the country and has suffered enormously from this crisis. It is therefore with enthusiasm that he calls on all stake holders in the region to come together as one and work for the return to peace and harmony.
It is also very important that active forces in the South West region be well represented, and that they speak with one voice the Governor added.