Prime Minister, Head of Government, Joseph Dion Ngute for the first time since his appointment on 4th January 2019, opened the Monday, 18th March 2019 at the Sawa Hotel premises. The forum brought together stakeholders, business persons, investors from the public and private sectors with about fourteen cabinet Ministers also in attendance.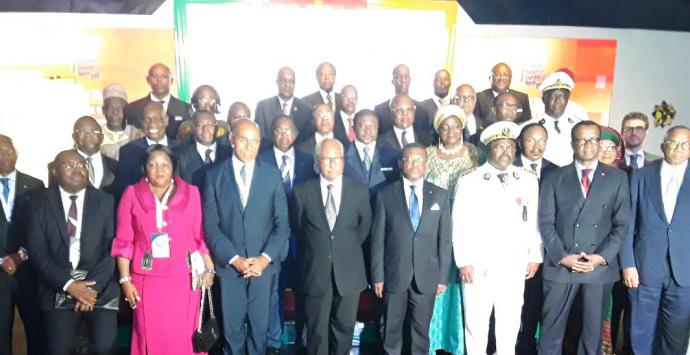 ) Occupying the 166th position out of 190 countries in the doing-business index is definitely not enviable position for the country.
According to the Brettonwood institution, if Cameroon is to become an upper –middle income economy by 2035, it will have to increase productivity and unleash the potential of its private sector.
The focus of the Business Forum which opened in the Economic Capital on Monday, March 18, 2019 under the theme "Emergence and Development of Private Investment in Cameroon". was to discuss ways of improving the business climate in the country and attract investors. The business forum is a follow up to the January and February cabinet meetings at the Prime Minister's offices that all dwelt on;
– Boosting local production to reduce dependence on imports
– Financial reforms to revamp the economy and
– Strategies to fast tract industrialisation
Therein comes the Cameroon
For the past ten years , the CBF has led to the adoption of some two hundred recommendations, on hundred and fifty of which have been effectively executed while close to ninety have resulted in decisive reforms including the creation of the one stop shop for the creation of enterprises.
As underscored by Prime Minister Dion Ngute, despite the road covered, it is now more than ever indispensable to redouble efforts and accelerate the implementation of ongoing reforms so as to improve on Cameroon's economic attractiveness.
Communicating these reforms is also crucial for the natural and external business milieu.
The PM reiterated Government's determination to open up all avenues for constructive dialogue between public authorities and the private sector as prescribed by the President of the Republic.
The private sector on their part saluted this new dynamism. The Employers'' association through the voice of Celestin Tawamba lauded the new format of the business forum that gives them the leeway to choose the themes to be debated in the plenary sessions and workshops.
Revisiting three regulatory frameworks, the different workshop groups brainstormed on subjects ranging from governance, security to strategies for import and export for emergence. Expectations are high that this atmosphere of trust between the public and private sectors attains its objectives.
More than fourteen members of Government of key sectors participated in this year's forum of greater opportunities.