Junction between West and East Africa, Cameroon extends from the Gulf of Guinea to Lake Chad and has highly diversified tourist resources thanks to the diversity of its relief, climate, fauna and flora, as well as its people and their traditions. Several forms of tourism can thus be developed throughout the national territory to the delight of tourists who are expected throughout the year.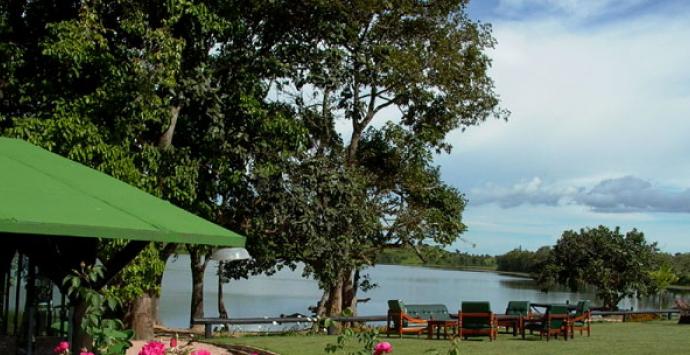 Perennial traditions
The population of Cameroon is a mosaic of nearly 250 ethnic groups with varied customs and traditions reflected in their lifestyles.
The wealth of cultural tourism is in the diversity of life style, traditional architecture, folklore, cuisine, as well as a rich colonial heritage consisting of monuments and relics added to the English-French bilingualism.
Natural Beaches
With its 400km coastline, Cameroon offers seaside tourists the possibility of spending a dream holiday on natural beaches while admiring picturesque bays, islands and mangroves and a marvelous waterfall which empties itself into the sea in Kribi.
Also, the seaside resorts of Kribi in the South and Limbe in the South West regions are equipped with good hotel facilities to satisfy both local and foreign customers.
Safari and hunting
Cameroon has several national parks with the most popular and best developed being the Waza Park in the Far North. These parks, as well as the numerous reserves found mostly in the Southern part of the country, have a wide variety of animals, representative of African fauna (elephants, lions, panthers, buffaloes, antelopes, hippopotamuses, hyenas, gorillas, cheetahs, etc.).
Around certain national parks, there are hunting areas where sports hunters can indulge in their favourite hobby between December and May.
Ecotourism
Including environmental concerns in tourism development projects has led to the classification and protection of certain natural sites for scientific, ecological and tourist purposes. These include:
Korup National Park, which harbours plant species which are many million years old;
The Dja Reserve, classified as a World Heritage Site by UNESCO;
Mount Cameroon with a height of 4070 m;
Mayo Rey sites with fossilized dinosaurs' footprints;
The Limbe botanic garden.
Sports and equestrian tourism
Cameroon is known worldwide for its prowess in football, but other sports are emerging such as:
Offshore big-game fishing;
Golf in Yaounde and Tiko;
The annual Mount Cameroon Race of Hope;
Equestrian clubs in Yaounde, Douala and Garoua.
Business and conference tourism
With their International standards infrastructure, conference centre, international airports and world class hotels, Yaounde and Douala, are conducive to promoting conference and business tourism.
Les villes de Yaoundé et de Douala, avec leurs infrastructures de standing international palais de congrès, aéroports internationale, hôtel de classe internationale sont propices à la promotion du tourisme de congrès et affaires.