Prime Minister Dion Ngute has assured victims of the rcent fire disaster in the Congo Market in Douala that Government will do everything possible to find a temporary site for them to do their business before the reconstruction of the damaged market. The Head of Government gave this assurance at the end of a visit to the Congo Market on Sunday March 17 2019 in the economic capital one day ahead of the Cameroon Business forum,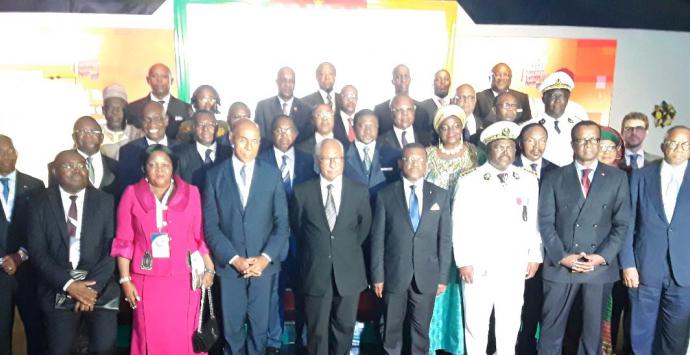 Accompanied by Littoral Governor, Samuel Dieudonne Ivana Diboua and Government Delegate to the Douala City Council as well as other close aids . Prime Minister Dion Ngute took time off on Sunday morning to visit the site of the popular Marche Congo damaged three weeks ago.
The Head of Government was deeply sadened by the destruction of very valuable goods and property in the inferno.
The PM shared the pain and anguish of the hardworking traders who lost their wares and belongings in the unfortunate fire incident that occured three weeks ago damaging two hundred and ten shops. An additional fifty shops were consumed again on Friday 15th Marchfollowing another out break.
Prime Minister Dion Ngute did not only utter words of compassion to the traders, but also assured them of Government's support. He later drove to the temporary relocation site at the New Bell TSF neighbourhood. Meantime works on the main market will begin as soon as possible and will host one thousand four hundred new shops.